We are happy to welcome Stefanie Krüger to the Cristie Team!
We are very happy to announce that Stefanie have joined the Cristie Team as a Partner Manager! She will take care of the Partner network in Switzerland and Austria.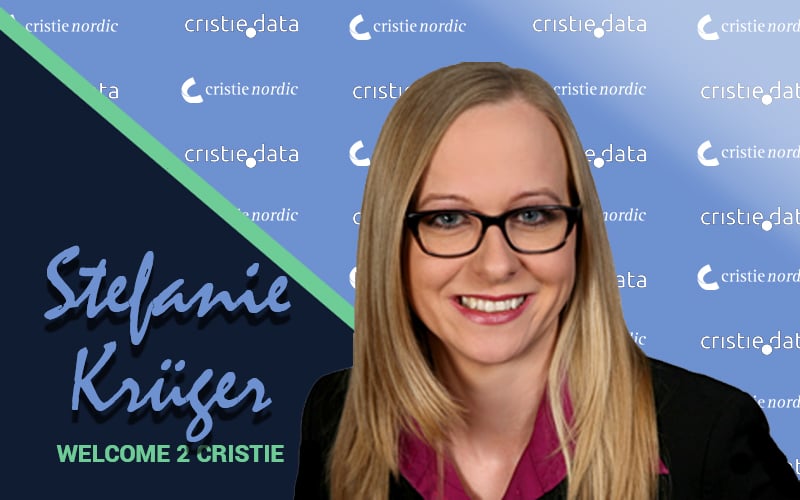 GET TO KNOW STEFANIE
Dear Stefanie can you tell us shortly about your background?
I have been working in IT for 9 years. Most of the time as a Partner Manager for distributors in the IBM Software Team. I was focused on IBM ESA (Embedded Solution Agreement), which is a program especially for partners with value-add solutions. That is why I know Cristie very well.
Nice, then you have a lot of experience! What brings you joy in your profession?
To met and start to know new people and assist them in their work. I have so many good times with customers in different projects and happy memories.
Sound great, what do you at your free time?
I like sports, especially riding horses and travelling.
Nice, why did you choose to join Cristie?
Cristie was my customer for nearly 5 years. It was always a pleasure to work with the Cristie team. We had lot of fun. So, I´m very happy, to be part of this great team now.
We are happy to have you onboard at the Cristie team and sure that your experiences and great personality will help our partners and colleagues in our regions! Welcome!
Cristie Nordic and Cristie Data are together covering the Nordic and DACH regions with professional services and solutions for data availability. We want to make your data available, anytime, anywhere!
Cristie is one of a few partners globally named Rubrik® ELITE and Rubrik® Authorized Support Partner meaning that we are carrying highest competence including local support. Our teams are ready to assist you in German, Swedish, Islandic and English. We are also top certified Cloudian®, Stronglink® and IBM® Partner and we are confident that know-how brings value to our customers.
Thanks for reading my #Welcome2Cristie blog!
Magnus