TechTalk - CloudBrik T2 Use Case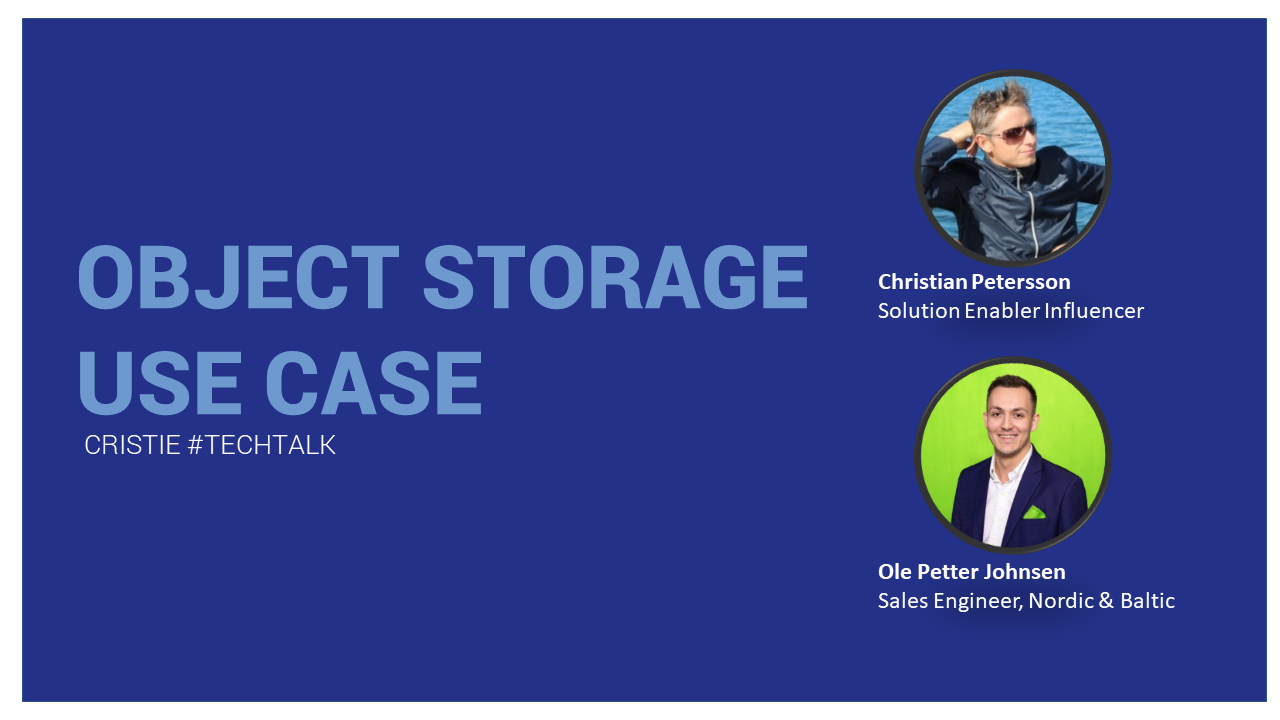 Welcome to Cristie TechTalk regarding CLOUDBRIK T2 powered by Cloudian on-premises object storage.
CloudBrik - TechTalk is a Live Video Technical Discussion between Cristie and a vendor, where we have an open dialog about dedicated topic. See here for more information.
In this session we will do a deep dive into what we can use with S3 storage.
Even if everyone is discussing S3 and looking at it the use cases are yet unknown and it is hard to get a good ROI (Return of Investment), during this session we will open up for ideas on how to use S3 storage and what kind of applications that can be used.

When we insert more data into a web-scale solution, security start to be very important, and we will spend the last 20 min on only discussing Security and how to lock down the Cloudian HyperScale solution.