My NVMe Storage Is Better Than Yours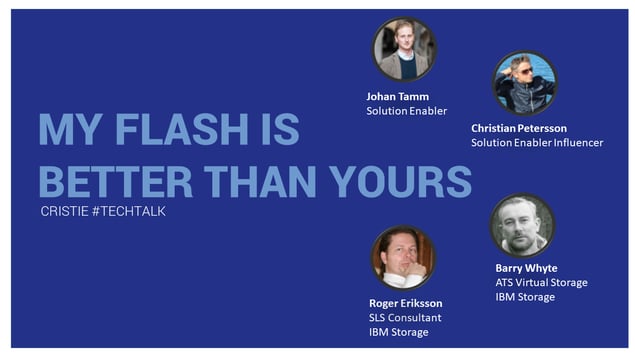 NEW: RECORDED WEBINAR IN THE END OF THE POST, READY TO VIEW.
Did you know that a USB Key is flash storage build on the same technology as the SSD Drives that comes in your Enterprise Fiber Optic connected storage?
Why is the USB key so much slower than your "enterprise class" SSD storage that cost thousand of Euros more?
The truth is the USB key could in theory perform same speed as your enterprise class storage, but it has its limitation in power and the interface that it's using.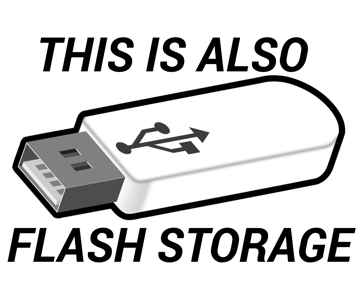 What if we started comparing enterprise class disk solutions? Could you get much better performance for the same amount of money?
How would your servers react when you connect a much faster disk system than before?
What is the impact of having low latency for your workload, even if it is a hypervisor like VMware/KVM or a more modern workload like Kubernetes and Containerization.
What will happen when you add NVMe Flash Storage vs normal SSD Flash Storage.
During this Cristie TechTalk will we focus on why you should compare your existing storage systems with flash based storage and also understand the difference between flash and flash storage.
We will explain how bad or great performance flash storage will impact your entire environment.
What is the different between different flash modules why is one much faster then the other?
This is topics where we will go in details during our Cristie Techtalk and after this session should you know what to expect when you buy your next storage system.
For this webinar we will be joined by a storage wizard from New Zealand, a Swedish geek from and of course the trusted Cristie TechTalk team.
You do not want to miss this, don't forget to sign up!
Panelist:
Moderator and Solution Enabler: Johan Tamm, Cristie Nordic AB
Technical Influencer: Christian Petersson, Cristie Nordic AB
Storage Wizard: Barry White, Advanced Technical Specialist - IBM New Zealand
Swedish Storage Geek: Roger Eriksson, IBM Nordic Systems Lab Services Consultant