TechTalk - Cyber Resilience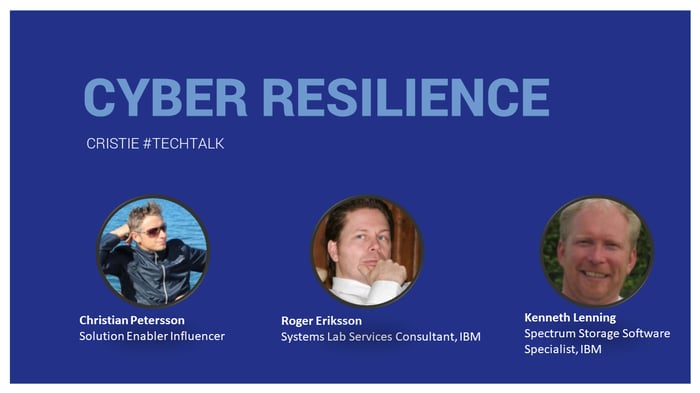 Cyber Resilience and Data Resilience is a scary topic. You are basically left with two choices: focus on it in time or hope for the best.
A common misconception we encounter is that "having backup" will solve the problem for you. But ransomware is just a short part of it as a cyber attack could come in multiple shapes and sizes.
During this Tech Talk we'll discuss attacks that's been carried out, how they could have been prevented and of course focus on how you can protect yourself from being the next target.
Our guest panelist in this session is
Roger Eriksson and Kenneth Lenning from IBM Sweden who are specialist in Storage and Storage Software.