RUBRIK FORWARD 2021
WELCOME TO THE DATA PROTECTION EVENT OF THE SPRING - RUBRIK FORWARD, MAY 18-20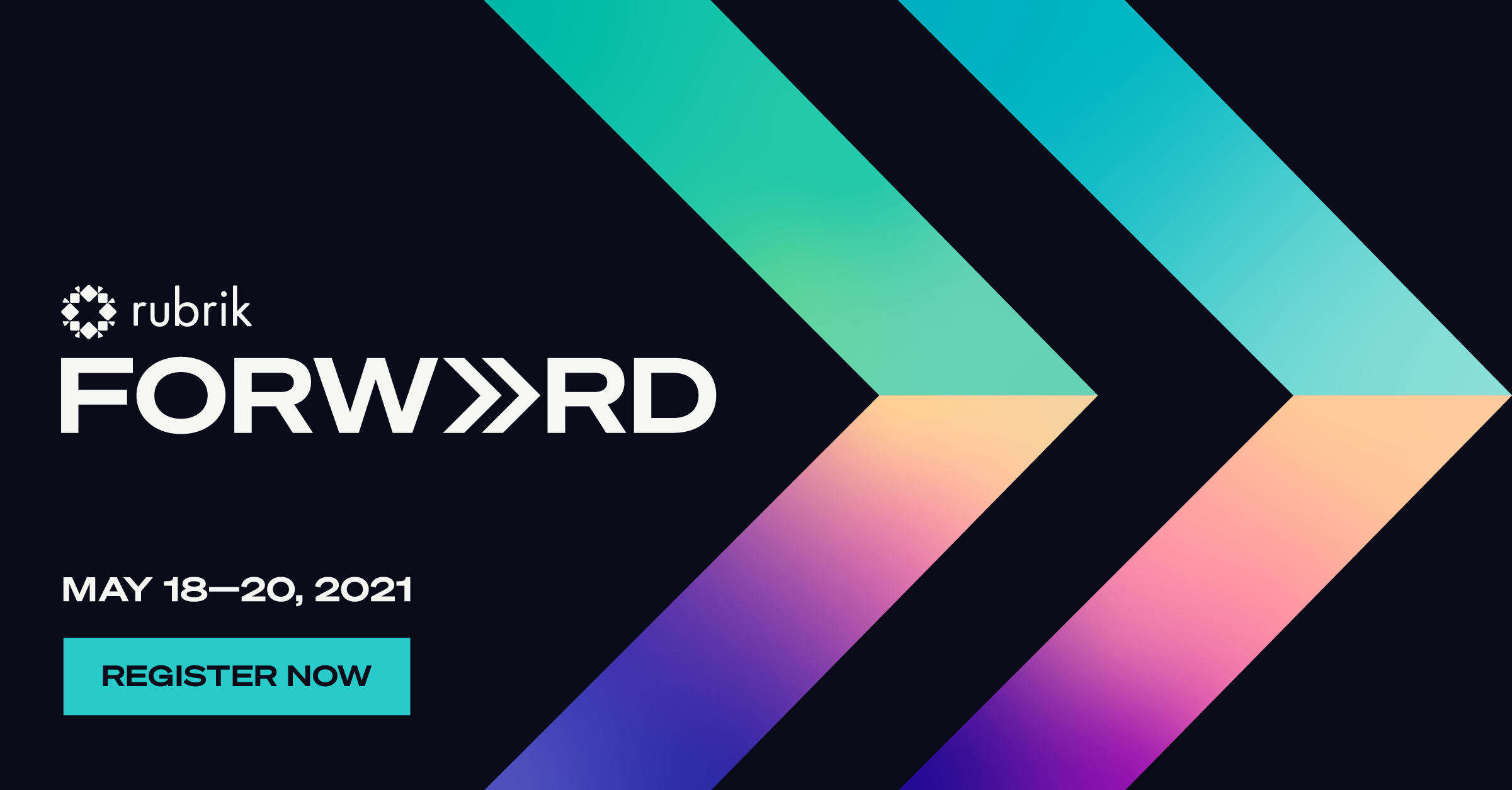 FORWARD is the event for thousands of IT leaders, architects, DevOps engineers, and business leaders looking for insights and new solutions to address their data and security business challenges. Join us to learn how organizations are using Rubrik to drive data security, business resilience, cloud mobility, and regulatory compliance. Hear about major new product announcements and learn directly from the Rubrik community about best practices to do more with your data.
The future of data management begins now.
But we can't make it happen without you!
Join Rubrik and Cristie Nordic and Cristie Data on May 18 - 20 for FORWARD, a virtual gathering of business and IT leaders to architect the future of data management.
FORWARD offers you an opportunity to...
Get Inspired- Hear from our customers and partners on how Rubrik continues to disrupt the data protection landscape.
Get Informed- Enjoy a deep dive into our new capabilities and features, and get a glimpse into upcoming product releases.
Get Involved - Immerse yourself in our virtual breakout sessions and learn how the Rubrik ecosystem is innovating with our latest technology.
Click the link below to register now, and I look forward to seeing you there!