Recorded webinar: Introduction to CLOUDBRIK & QnA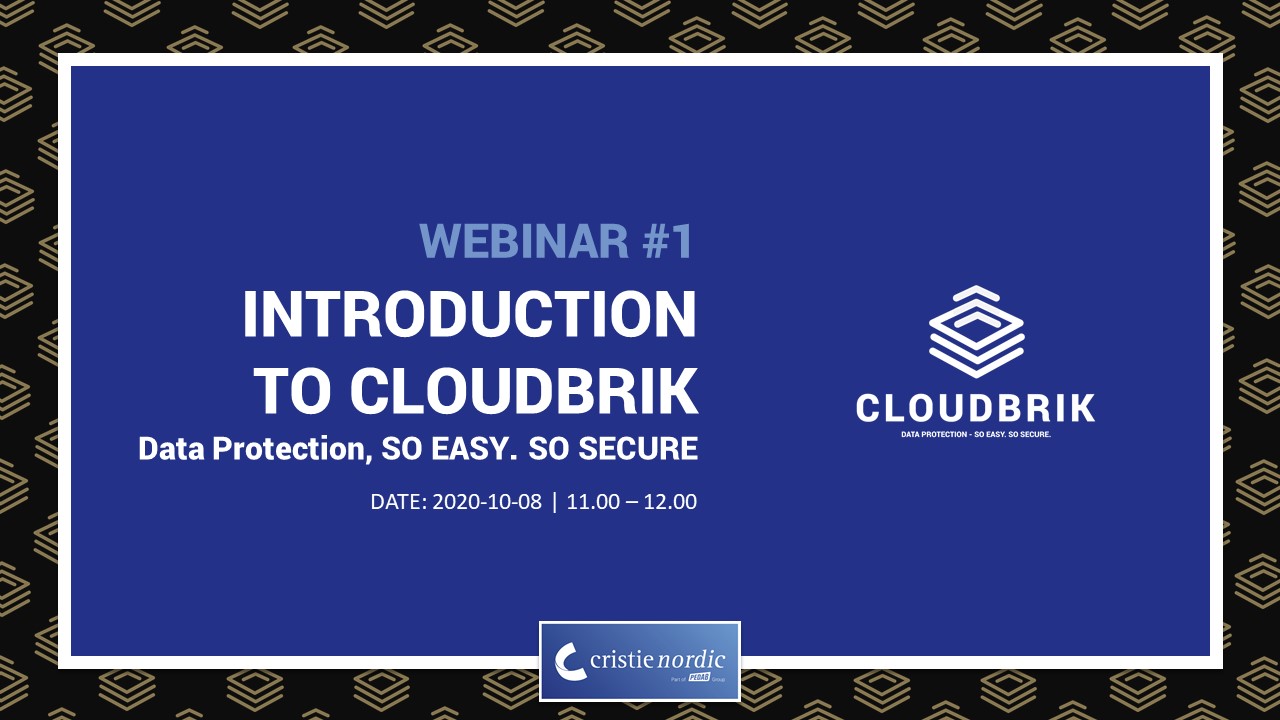 Recorded Webinar: Introduction to CLOUDBRIK including QnA
CLOUDBRIK is a managed service to be used at destination of choice, on-premises, remote/branch offices (ROBO) or in a multi-cloud environment. It significantly reduces TCO, radically simplifies management and protects your data with latest technology.
Welcome to our webinar and get a total overview of our new data protection solution.
Easily design and scale your backup environment
Protect your important assets
Minimize TCO by automation, simplicity and latest technology
Recorded Webinar:
CLOUDBRIK QUESTIONS AND ANSWERS
How long time do the deployment / installation process take?
We have successful installation in 4 hours for VMware including the first backup, but a more typical scenario would be to calculate 2-3 days.
How much time do my technical team need to invest in training?
It is very easy to learn so a typical backup-team will under stand after an afternoon session.
Is there any Total Cost of Ownership advantages with this solution?
Absolutely, existing clients are measuring 30-60% TCO savings and up to 90% management time savings.
Can you save your M365 data on premises?
Optional you can safe the data on-prem with a discounted price.
Is there any Partner program available?
Yes, we have very good partner program and looking for partners in DACH, Nordic and Baltic regions right now.
Thank you for attending!
Short about: Magnus Thunberg, Solution Enabler Leader Cristie Nordic AB. Been working at Cristie since 2012 with assisting customers to optimize their solutions.