Welcome to the Data Backup and Recovery jungle!

Only 5% of organizations, on average, are capable of utilizing backups to recover their data after a disaster, even though organizations greatly depend on backup data in such scenarios.
Data disaster incidents can cause significant harm to your business if you're not adequately protected. Nevertheless, implementing the right data backup and recovery software can reduce the impact of operational failures, ransomware attacks, or data corruption.
Here is a guide that will help you deal with a data disaster and provide you with the necessary information to recover and maintain lost data.
What is data backup and recovery?
Backup and recovery software is often used to protect organizations from data loss, which is crucial for the business to recover from unforeseen events or disasters. Applications are used to backup important data and restore necessary information instantly when needed.
Data Disasters
Digital storage has become the primary method for storing and sharing information in the modern world. The need to maintain physical binders and cabinets in offices has reduced significantly since we can access our files quickly and easily. However, the business world now faces a new challenge due to the absence of traditional record-keeping methods.
What are the consequences if the hardware where you store your clients' sensitive personal information is lost, damaged or stolen? Similarly, what if a software malfunction permanently deletes critical sections of your business records?
Planning for worst case
While it's difficult to anticipate when or where data disasters will occur, accidents and operational failures are bound to happen. It's also hard to determine when hackers might attack. Therefore, it is advisable to create a data disaster plan, which is the best way to protect your business.
To minimize the negative impact of a data breach on your business and avoid unnecessary stress, it's important to have a data disaster plan in place. This plan may involve creating specialized damage control teams, deciding on predetermined information to communicate with clients in case of a breach, and taking measures to limit the exposure of affected data. It's best to prepare this plan in advance so that you can save time and money in the event of a data breach.
An effective data disaster plan should prioritize both backup and recovery processes as key components.
Data Backup
Backing up data involves creating a duplicate of physical or virtual files or databases and storing them in a secondary location to protect against equipment failure or other unforeseen disasters. It is an essential part of any disaster recovery plan, with organizations capturing and synchronizing a snapshot of critical data to restore it to its previous state if necessary.
Backing up data is important in preventing data loss. Backups help to restore deleted or accidentally overwritten files. Additionally, backups are often the best solution for an organization recovering from a ransomware attack.
Can you specify what data needs to be included in the backup and how often it needs to be done? Typically, critical databases or applications are included in the backup process. The policies governing the backup process outline the frequency of backups and the number of duplicate copies needed, while service level agreements (SLAs) determine how quickly data should be restored.
Organizations often create differential or incremental data backup jobs that only back up data that has been modified since the last full backup in addition to performing a complete data backup.
Data Recovery
While having a backup is important, it's also essential to consider how to recover data from it. Data recovery is the procedure of retrieving lost, corrupted, accidentally deleted or inaccessible data. Essentially, data recovery involves restoring data from a backup back to a server or external storage system.
Instant recovery, also known as recovery in place, aims to reduce the recovery time by redirecting user workloads to the backup server. This is done by creating a snapshot of the backup, which stays in a clean state, and redirecting all user write operations to it. Meanwhile, users continue to work on the backup virtual machine (VM), and the recovery process runs in the background without their knowledge. Once the recovery process is complete, user workloads are returned to the original VM.
In the data recovery process, it is crucial to prioritize quick recovery and minimizing data loss.
Methods for Backup and Recovery
Here are some common and effective methods for backing up and restoring lost data.
Physical Backups
Physical backups are actual devices, such as CDs, flash drives, and external hard drives, that function as a secondary computer in case of a primary system failure. They are reliable because the location of the data and how to retrieve it are clear and straightforward.
The tape backup method has been in use since the start of digital data. However, one major downside of this method is that if the physical backup device gets damaged during the initial data disaster, your data will still be lost.
Cloud Backups
Cloud storage has become the contemporary alternative to physical backups. It involves using backup systems like Rubrik to safeguard data both in the cloud and in remote and on-premises environments. By storing data on a secure server, which is encrypted, physical devices are no longer necessary. You can access your data from any device that has the correct credentials and permissions.
It is easier to maintain and update cloud backups because they can be scheduled to save your organization's data automatically. In case of a disaster, accessing and implementing them can also be faster than traditional physical backups.
Business Continuity and Disaster Recovery
The BCDR system creates backups of your business's current servers and programs. If a data disaster occurs, BCDR can quickly transfer the system and launch the latest version of the servers and programs to restore your business operations.
Using BCDRs for automatic recovery is a great way to avoid manually rebooting after a failure. This can save you time and allow you to focus on assessing and addressing any damage that may have occurred.
Restoration Programs
The most commonly used method for recovering from ransomware is restoration. This involves using advanced algorithms to search for unindexed or alternately indexed data in the operating system. If the data is located, it is retrieved and saved as an indexed file, which can then be restored to the system.
Restoration three levels:
File Restoration. TThe most basic type of data recovery method involves recovering a single file that has been lost due to a logical failure.
Volume Restoration. Volume restoration is a program that helps recover a group of files and folders that were lost due to logical failure, which is a higher-level service than file restoration.
Bare Metal Restoration. This type of restoration is known to be very comprehensive, as it aims to retrieve a complete system from a backup. It is typically utilized when there is either a large-scale logical failure or a physical one. Language: English (United States)
Restoration programs can work quickly and handle all levels of severity. However, the time required for bare metal restoration may vary based on system condition, unlike file restoration which only takes a few minutes.
Virtualization Programs
Although both use virtual servers, data virtualization and BCDR are different from each other. Data virtualization is a standalone technology and can operate independently.
Data virtualization comes in two kinds.


The virtual server from a physical backup device is accessed through local virtualization.
Cloud virtualization involves retrieving a virtual server from storage in the cloud.
Both data virtualization and server clustering can provide temporary solutions for maintaining business continuity while main servers are secured or repaired. However, it should be noted that data virtualization is not a permanent fix but can reduce downtime and keep the business running during periods of maintenance.
Cristie can assist your business in preparing for data disasters!
To ensure your business is prepared for potential data disasters, get in touch with Cristie today. They can create a customized plan for data backup and recovery specific to your business.
Driving Automation With Rubrik's API-First Architecture
"The solution's ransomware recovery, from a security perspective, is one of the biggest features of the product. We don't have to worry about the operational complexity of air-gapped backups and can rely more on the immutability approach. It is a highly valued feature in this solution."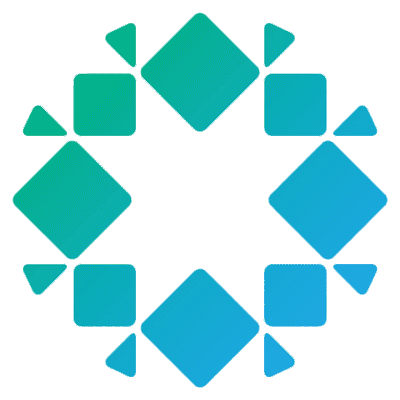 Senior Systems Manager
Construction company with 1,001-5,000 employees
Reduces time spent managing backups so we can work on more value-added activities
"Live Mount is where we do the majority of our big recoveries, unless it is a file recovery. A file recovery takes a few minutes to restore to where the file in the event a file was accidentally deleted by a user, etc. There has been at least a 90 percent reduction in recovery time based on our previous solution, from the need to recover something to when it's actually recovered went from hours to minutes."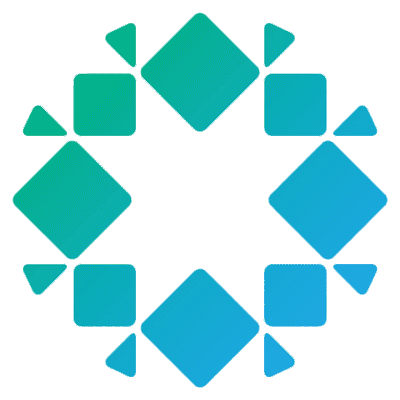 David S
Software Administrator at a university with 1,001-5,000 employees
Reliable, easy to automate tasks, good PowerShell support
"We have a great success rate for backups with Rubrik and because of the ease of automating tasks, we also run periodical restores to check the quality of the backups."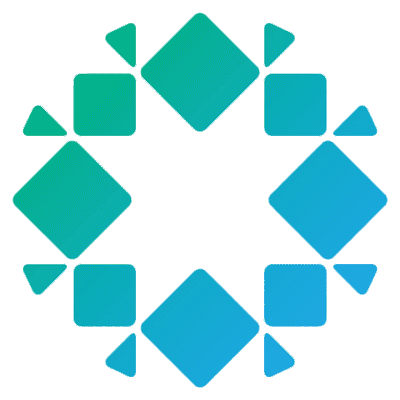 Director of Technology
Financial services firm with 201-500 employees